Best Paid Android Games- Android mobile devices are the most used mobile devices in the world, basically, almost everyone uses a mobile device that operates on an Android OS.
Best paid android games are the best games you could get on your android device by paying. To be honest, android OS devices are pretty compatible with games, strong and flexible just to adapt to any kind of game.
Paying for games is not really something everyone wants to do but sometimes the games are just worth it. So if you are going to get a game or pay for a game, why not make it the best? A game you'd play and never get tired of, something that could get you sat for hours.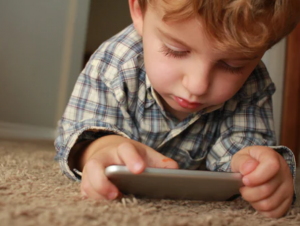 Android Games Worth Paying For
I will be listing some of the best android games worth paying for, try them out and don't end up regretting paying for a game;
Dead Effect 2
It's a killed or be killed RPG action-filled game. The world somehow became all bad and as usual there are people behind it. Now you have to save it, keep shooting and killing to survive and win. It's non-stop action.
Assassin's Creed: Identity
This is one of the oldest action games in gaming history. Assassin Creed has been hitting the gaming world with different franchises of its gaming series. It is also available on PC and PlayStations. Why play on PC when you could just experience the same assassin's feeling on your mobile device.
GTA: San Andreas
Another hall of fame game, an RPG filled with gang wars. A reality game where you could virtually do anything you'd do as a gangster in the real world, the graphics and control are excellently good. You have to rise among the ranks in the mafia world.
Collin McRae Rally
It's almost like driving a real car, just the screen in between you and the car. This game brings some laws of physics into itself so you have to follow instructions and directions to avoid crashing into things. So many cars and tracks to unlock, win races, earn cash and don't crash your cars.
Stars War: Knight of the Old Republic
Live the star wars storyline and travel the galaxy completing missions and kicking asses. The nice thing about this game is the fact that you could choose to become the normal savior of the world or a villain.
Modern Combat 4
If you are a big fan of Call of duty, I think you'd like this one. Become the hero in the face of nuclear warfare and make tough calls that will determine who lives or dies.
Repulze
I know you love car racing games, how about one that defies the law of gravity and has a storyline? Race in the future with your no wheel hovercraft to save the world against some dark organization.
Carmageddon
As the name suggests. Battle for survival against other cars on the rather dangerous car tracks. There are special power-ups that can assist you in winning. The aim, Win the race and don't die.
The Dark Knight Rises
Become a superhero in Gotham city, complete missions and unlock different kinds of stuff to assist your gaming.
There does it, my list best paid android games. Although there are more, just be careful to go through the game's review before paying for it.