Well, if you haven't seen The Witcher TV series, you'd have no idea how exciting this news sounds. A prequel series of The Witcher literally means we get to unravel the mysteries behind the events that took place in The Witcher.
The first season of the unique TV series ended with so many questions in the air thus arousing the need for answers which we'd expect in upcoming seasons. While awaiting the release of the next season of the spectacular TV series which will resume filming in August, Netflix announced a new series named The Witcher: Blood Origin.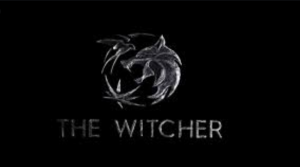 The next season of The Witcher filming initially started in February earlier this year but was halted due to the pandemic.
The Witcher: Blood Origin is a six-part prequel spin-off, set 1200 years before the act of The Witcher, Geralt of Rivia.
You Might Also Like Netflix TV Series You Shouldn't Ignore
The Witcher: Blood Origin – What It's About?
Given the storyline of this prequel is a thousand and two hundred years before the time of Geralt of Rivia's time, we'd expect new cast and a different storyline. The plot clears up the events that took place before the arrival of Geralt.
Specifically, it centers around the first witcher and the events that took place in an elven civilization. Netflix said something about the merge of the worlds of monsters, elves, and men into one.
This prequel goes to great length to tell us the tales of the first Witcher and what the world looked like before humans became a threat.
This series set in a magical world 1200 years before the time of Geralt of Rivia tells the origin of the first Witcher while taking a pivotal look at the effect humans had on elves and monsters and vice versa.
Why Netflix Is Investing More On "The Witcher"
The Witcher: Blood Origins isn't the only Witcher spin-off Netflix has in mind. The Witcher: Nightmare of the Wolf is another Witcher spinoff Netflix has been working on, the good news doesn't stop there. It's also animated.
The Witcher was among the 10 most-watched Netflix shows in the US and UK in 2019. The year 2020 saw the TV show gain more prominence as it even became more admired and sought-after by the public alongside the Spanish TV series Money Heist.
More You Might Like