Online Shopping Apps – Everyone loves shopping and if you don't, at least you would have anyway. To be practical, it's been so long I visited the mall, wish I could. We've not entirely been on lockdown but when you see the stats of people getting affected by the virus daily, it kinds of discourages you.
So am deciding to shop from home and if you are with me, I have got a list of the best apps that you could use to shop online. I am shopping from home not just of the COVID19 pandemic but because it's easier and fun.
With online shopping apps, the market, malls, or stores are brought to you. That kind of convenience and satisfaction is not something everyone has access to since you do, let's use it.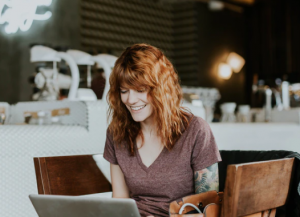 10 Best Online Shopping Apps
People Also Read Online Learning Platforms | 8 Top Online Learning Platforms
Wish
This is one of the best apps to find affordable items for sale. It sells unbranded items which makes the prices very competitive. There are no middlemen so it is more like you are purchasing from the manufacturers. On wish, you can find items such as electronics, fashion wears, underwear, home utensils, and so on.
Wish also has a of promo offers on different items, so you might just get very lucky shopping on wish.
Alibaba
With this app, you literally are in a booming and highly competitive marketplace where prices can be unbelievable sometimes. It is a global app and it also functions as a marketing app.
You can not only buy things here but also sell with its unique platform. Alibaba updates its users about the best transactional and promotional offers.
Amazon
If you are going on Amazon, you must be straight-minded having concluded in your mind what you want to buy. Amazon is a place filled with so many goods and products that I prefer to term it a super online shopping app.
There is almost nothing you won't find here from branded to unbranded products or even junk materials. So far, this is people's best choice when it comes to shopping online.
Tata Cliq
When it comes to originality and getting what you ordered for, I'd give it to this app. It has all your favorite brands at affordable and reasonable prices.
Although some products can be a little bit pricy that still depends on what you are buying. With this app, you can get standard recommendations and tips when trying to purchase an item. It deals in electronics, fashion wears, home utensils and items.
eBay
One of the most popular apps for trying out auction kind of shopping. It's also one of those apps which as good as it is to buy stuff from, it's better to sell on them. Users can buy and save due to the great deals you can get here.
It does everything from designers or exclusive materials to junks and not-needed kinds of stuff. It acts as a place to connect buyers and sellers.
Zara
Not many people know that big-time fashion designers, Zara also have an online shopping app. This shopping app likes its fashion wears all portray quality.
It deals mostly with fashion wear. So if you are looking up an online shopping app that deals with clothes, accessories, shoes, bags and so on, try out Zara.
OLX
You don't want it? Sell it. This platform does not just work as a shopping app but also as a selling app. You can find almost anything here no matter how scarce or rare it is except people don't sell the kind of things you are looking for.
This app rose to fame not just because of its ability to provide users with items for sale but how great it operates when it comes to selling. It works using location or GPS, this way you buy kinds of stuff for sale around you. What it basically does is to connect buyers and sellers.
Etsy
This worldwide app will help you find that rare or hard to find item(s) you've been searching for. Here, you don't need to look up designers or expensive kinds of stuff before you find that perfect commodity you want.
It presents handmade creative and exclusive items. Shopping on this app allows you to contact and deliberate with the seller directly, whose item you are interested in.
Rakuten
One of the newest app that just came into the online buying business. I am quite sure some people never really knew of Rakuten till they saw their inscription on the Barcelona football team jersey.
Here, you could literarily buy to save with its cashback offers. It's the largest E-Commerce site in Japan so its services and the quality of the commodities it offers for sale speak for itself.
Paytm mall
The noun "Mall" by being on the name of this app completely explains its functions and reviews. Using this app, you could conveniently shop and buy items or products.
It is basically a mall-based in India that offers the best competitive deals in India. Apart from the fact that it's easy to use, it's also extremely secure.
Every of these app work on IOS and Android devices perfectly.
These are my best online shopping apps list but there is a way you could confirm and choose which one you think will work best for you. On downloading the app, make sure to read the reviews and comments posted by users so as to get informed a little about the app.