Mp3Goo- What's better than a site that offers all kinds of music both old and new at excellent quality. Mp3Goo, as the name suggests, is a music portal where you could get all genres of music for free. Built just to satisfy song enthusiasts, it's the best place to get all the music you want.
It's good to buy songs online but if you are doing that because of the quality, you should try out Mp3Goo.
The basic need of any growing standard website is its user interface, Mp3 Goo does not lack in this aspect. Its user interface is very comprehensive making it easy for users to navigate around the site without any challenge.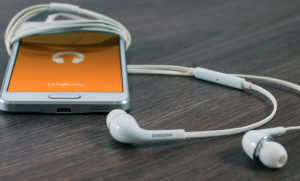 Mp3 Goo Website
As I earlier stated, its interface is unique and easy to use. Most music web portal list out their songs on hundreds of pages, So you just have to keep scrolling till you find the song you want. This is cool when you are looking for the latest or recent jams or you are looking to update your playlist.
Some Music websites like Gratisindo's arrange their songs from the most recent to the oldest, so it's easier to update your playlist. But using these kinds of sites when searching for a particular song can be quite strenuous.
Mp3Goo acts more like a music search engine, all you need do is fill in a word related to the music you are looking for. Mp3Goo will pop out all the songs related to your search, all you have to do is pick the song in particular you want and click on it to download. You might also come across some songs you might like while searching.
Mp3Goo also converts Mp4 to Mp3, so you could convert a video to music without stress.
Basically you could copy a music video URL from YouTube and paste it on MP3Goo. This will convert the video to mp3 and download it directly to your device.
How to Use Mp3Goo
Open any web browser on your mobile device.
Search for www.mp3goo.to on the browser.
Like I earlier, stated Mp3goo works more like a music search engine. Therefore all you need to do is search for the music you want by typing in a related keyword in the search bar.
The best search strategy you could use is to type the artist or musician's name. Mp3Goo will then provide you with all songs the artist or musician has a hand in. For a more specific result, type the artist name and the song you want in particular.
Mp3Goo can also play the song online so you could choose to do that or proceed to download the song.
Be patient till your download link comes up and click on it. This will take not more than a minute depending on your network.
To convert Mp4 to Mp3, i would advise you to copy the song video link from YouTube and paste it on the search bar of Mp3Goo. it will convert it to Mp3 thereby enabling you to save it to your device.