iPhone 12- Don't anticipate, don't get scared and don't get too happy, iPhone 12 is not out yet. At least not anytime soon. The iPhone series release is beginning to become a yearly event with a new iPhone series bound to rock the world every year.
But with the coronavirus pandemic and how not too nice a year 2020 has been, Apple might decide to put a hold on its iPhone 12 series. Also, an iPhone series just kicked in, so there is a probability that apple might just leave the year with the SE 2 (iPhone 9) smartphone.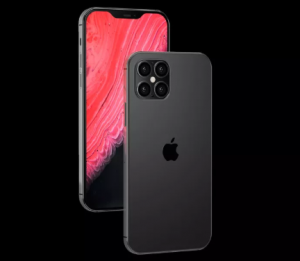 iPhone 12 Release Date
Basically, Most Apple iPhone releases are done in September, like that of the iPhone 11, which was released precisely on the 20th of September 2019. The same goes for the iPhone XS, 8, 7, 6S, 6, 5C, 5S, 5, and the iPhone.
All iPhone series announced dates fell in the first or second week of September apart from the iPhone SE, SE2, 4, 4S, 3G, 3GS, and the iPhone. If we take a look at this data, we could practically conclude Apple does have a thing with September.
Apple has this annual special event where they announce a new iPhone launch and some new apple products. Every phone from the iPhone 5 upwards has had its announce date in September. Simply put, we should be expecting the iPhone 12, September this year.
At the same time, the iPhone 12 release date could coincide with the release of the iOs 14 operating system which is also speculated to be in September.
If it doesn't happen due to the world crisis we are all in, then next year should be a nice and expected time for its release.
iPhone 12 Expected Features
Most people term the iPhone 12 as iPhone 2020. That sounds a little bit wrong since we already have one iPhone in the same year bearing the 2020 name. The 2 in SE 2 stands for 2020.
We can't really tell you anything Apple specifically pointed out about the iPhone 12. Most iPhone 12 features you see on the web now are predicted and speculated about. So we would take on the features one after the other.
Connectivity
We all know of the new fifth-generation wireless network, the 5G. it is predicted to transmit data at multigigabit speeds, almost 20 gigabits per second.
All iPhone 12 series are going to be coming with the 5G wireless network. It's the only reasonable and possible way to beat other smartphone companies in the market.
Series It will come in and the Kind of Design to Expect
As usual iPhone 12, 12 Pro and 12 Pro Max. Unless they decide to try the Plus naming style, so it will look like iPhone 12, 12 Plus and 12 Plus Max. Also, there are rumors that it will come in four different series which i find hard to believe.
Expect a design like that of the 11 series, just a little bit flatter. Speculations of an OLED display, an in-display fingerprint sensor and a larger display than the iPhone 11 are very bound to be true.
Practically for the iPhone 12, we might get a 5.42", 6.06" and a 6.67" with a Face ID, an in-screen fingerprint sensor and a true depth camera system at the top.
Camera
Without a single sense of doubt, I could confidently tell you to expect a quad 3D camera system and an improvement on Night Mode for the iPhone 12.
The iPhone 12 should also boast of better and more amazing portrait mode with a LIDAR sensor. A leaked image we saw earlier this month suggested the iPhone 12 camera will get at least all the features mentioned above.
If it doesn't get a LIDAR sensor, we should expect a Time of Flight sensor and a 64MP camera sensor. When It comes to camera quality, we could always trust in the iPhones to deliver.
Price
The iPhone 11, iPhone 11 pro and iPhone 11 pro max started at $699, $999 and $1,099 respectively. The iPhone 11 series sales were one of the best Apple has ever recorded.
Studying just how bad our economies are getting, money might become a problem. iPhone 12 might decide to retain the iPhone 11 release prices or increase the prices a little bit by $30-$100 depending on the type.
The prices are not certain, at least not yet, but do not expect anything significantly different from the iPhone 11 series.
Processor and Battery
A very much expected A14 chip on an ios 14 operating system, also expect a U1 chip. The U1 chip is a more organized, precise and stronger GPS system.
In the iPhone 11, we witnessed a 3110mAh battery power. Samsung is not looking to reduce its battery strength, with the Galaxy S10 battery of 3400mAh. To stay relevant and competitive, the iPhone 12 battery power must beat its predecessor; iPhone 11's and also give Galaxy S10 a competition of its life.
This is the best I could tell you about the iPhone 12. There has not been any real update from apple on what to expect for it. Guess we will have to wait till middle June-August before we start getting any real information on the iPhone 12.
Also, Read iPhone 9 | Release Date, Reviews, Specs & Prices