Facebook Buy And Sell – Facebook is no longer just a platform for just chatting with friends and scrolling through news feed; it is also now an online marketing platform and lots of users are already taking advantage of this.
With the billions of users on Facebook, you stand a greater chance of reaching your target audience and boosting your sales when you sell on Facebook.
You can sell and buy items in your local community through marketplace, or you can decide to buy and sell items in Facebook buy and sell groups. Facebook just creates a convenient platform for you to buy and sell items right on your Facebook account for free.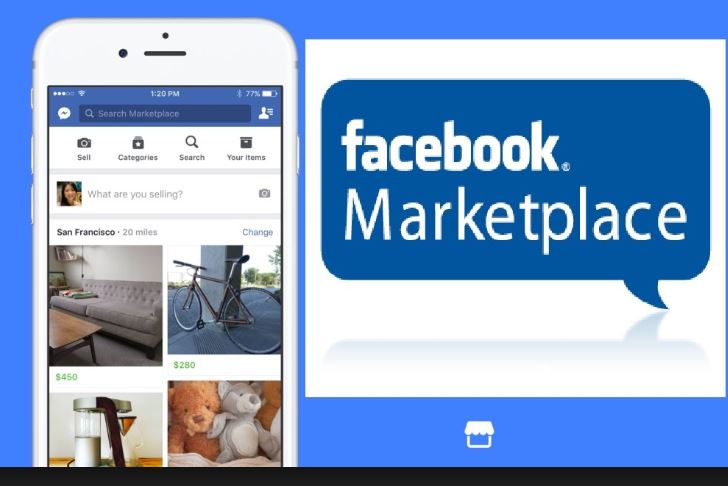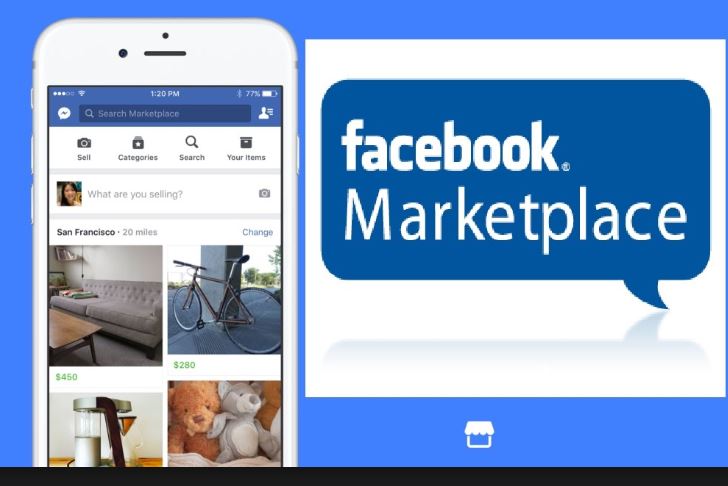 Buyers can now discover items for sale in their local area through Facebook marketplace and sellers can post listings for their items for customers to see and buy.
How To Buy Items On Facebook Buy And Sell Groups
Facebook buy and sell groups are similar to other Facebook groups, the major difference is the title, purpose of group and the publisher defaults to sell something rather than starting a conversation. You can see a preview of the items on sale under the publisher.
You can scroll down the page to check out recent listings, listings are just items posted by sellers in the group as items they wish to sell. You can also comment on posts to ask about price and pick up locations if they are not already available on the listings of the items on the post.
If you are really interested in buying item from the seller, you can click the MESSAGE SELLER button to message the seller directly and conclude transactions. You can also access items for sale in the group by clicking the ITEMS FOR SALE link in the left-hand menu. This will enable you to view all the lists of items currently for sale in the group. You can choose which item you want to buy, contact the buyer and purchase the item directly from the seller.
How To Sell On Facebook Buy And Sell Groups
It is quite easy to sell something in a Facebook buy and sell group, you can post the listings of your items, and interested buyers can message you directly to buy your items. To sell something in a Facebook buy and sell group:
Click in the publisher which is the little text under the group cover photo
When you click in it, the sell something box opens
Explain the items you are selling on the WHAT ARE YOU SELLING option, You are limited to 100 characters, so you have to make use of this wisely to aptly describe what you are selling to your buyers
Add the price of what you are selling, location, description and photos as prompted by Facebook.
You can then decide to post listings to the buy and sell group as well as marketplace; by default Facebook assumes you will want to post listings to both platforms. If you don't want to, you can deselect marketplace on the menu at the bottom of the SELL SOMETHING button. The menu also gives you the option to post listings to other buy and sell groups you belong to.
Once you are done adding the necessary info, you can then click the BLUE POST button to post your listings. Facebook will notify you of any comments or messages from interested buyers on the listing you posted.
How To Buy On Facebook Marketplace
Facebook buy and sell marketplace makes it easy for you to discover items on sale in your location and purchase items with ease. You can look through listings and find out items near you to purchase; you can find items ranging from clothes, gadgets, vehicles, real estate and used items placed on sale in Facebook marketplace by people in your area. To buy on marketplace, follow these steps:
Open your Facebook app; click the store icon at the top of your page below the search bar, this will open the Facebook buy and sell marketplace.
Tap the CATEGORIES link at the top of the page to view the list of all the item categories on marketplace, you can scroll through categories to find recent posts from all categories.
Then choose a specific category to view, there are categories for jobs, rentals, vehicles, items from people and more. Once you select a particular category, you can view recent posts in that particular category.
You can still decide to search for the items you wish to buy by using the Facebook Buy and sell marketplace search bar; you can simply type the keywords on the search bar and tap the search button to find items.
If you find an item you are interested in, you can click on the item to view its details. Just tap the picture or title to enable you to open the details of the item.
Click on ASK FOR DETAILS to automatically send a message to a seller to know if the item is still available for sale.
Tap the MESSAGE button to write a message to the seller to ask them directly about the item you wish to buy.
Then you can tap SAVE to save the post to your saved page which would make it easy for you to locate the item later if you are really interested in buying it.
How To Sell On Facebook Marketplace
Facebook Buy and sell Marketplace creates an opportunity for you to sell your items to people in your local area; once you place your listings on marketplace, it will be visible for buyers in local area to discover and buy. To sell on Facebook marketplace:
Log into your Facebook account, then click the SHOP ICON, Facebook will give you more information on how to proceed with joining the platform.
On your Facebook marketplace page, you have four options, click on SELL. Then select the items you want to sell from your camera roll. You can add multiple photos if you like; Facebook does not charge you for that unlike other online marketplaces. Add photos that are clear, that makes it easy for customers to see the items they are buying.
Label the items you are selling  on the WHAT ARE YOU SELLING page, enter a title, a brief and catchy title that describes or explains what you are selling to your target audience, Facebook limits your title to just 100 characters. Then click NEXT
Describe the items you are selling; you need to add detailed information about the items you are selling, then click NEXT. This is an opportunity for you to tell your buyers exactly what you are selling and its attributes.
Set the price for the items you are selling which is often displayed in your local currency, which you can change later if you wish. You can use strategic pricing to find out the prices of similar products being sold in your local area to decide the price you will set for your products.
Enter your Zip code to identify your general location, your products will be advertised in the locations you choose.
You have to choose the category your products fall into on the list provided by Facebook
After completing these steps accurately, your items will be made visible for people in your location find on marketplace. YOUR ITEMS option becomes your management area, where you get notifications from interested buyers.
You can decide to close deals on messenger when you start receiving messages from interested buyers.  If you are getting an influx of buyers on your marketplace, you can create templates to respond to customers with ease.
Facebook buy and sell groups are now becoming quite popular on Facebook as it has helped lots of business owners reach their target audience and helped buyers access products they wanted to purchase.
You can take advantage of this platform to expand your business and reach your target audience. Facebook marketplace is also a convenient platform for selling and buying items from your local area.
You can join millions of other users and start using your Facebook for more than just chatting and posting on your timeline, you can start buying and selling with ease right on your Facebook account.