Zoom App – Zoom is a web-based video or audio telephony tool with a desktop or mobile app that allows users to converse online. It works like a social media platform plus a video conferencing app, more like combining WhatsApp features with Skype's quality.
It offers services such as private chatting, group chatting, one on one video calls, group video calls, screen sharing, call or meetings recordings, plugins, extensions, and so on.
Zoom is the closest competitor Skype has. You could join or start a meeting on the Zoom app. Once you get into the Zoom app, click on "Join a Meeting" or "Host a Meeting" tab to do either. When joining a meeting, you will have to provide your designated meeting ID which will be given to you by the person hosting the meeting.
With the Zoom app, you can hold meetings at your convenience using its friendly app user interface. You could host a meeting and schedule it in which a meeting ID will be assigned to you that you will have to communicate with the people whom you want to join the meeting.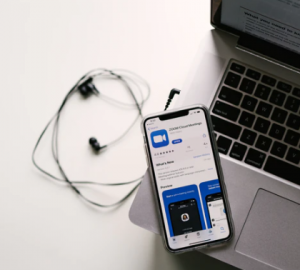 By default, Zoom allows up a maximum of 100 participants simultaneously on video calls with a 40-minute time limit. A large meeting license can allow up to 1000 participants. You could also host an unlimited amount of meetings, but can't do them simultaneously unless your plan supports it.
Its app is compatible with Mac, Windows, Linux, IOS, and Android devices.
How to Download the Zoom App
This guide will provide you with two ways of downloading the Zoom app. The first step warrants that you create a Zoom account.
Once you've successfully created an account, you will be directed by Zoom prompts to download the app.
The second step requires you navigating to your device app store
Androids or IOS devices
Open the app store. For IOS devices, click on App.
Search for Zoom by typing Zoom on the search bar.
Click on "Download" (android devices) or "Get" (IOS devices).
Proceed to install the app on your device. Be patient until it successfully installs to your device.
If this guide doesn't work on your mobile device, try the one below for Desktops/PCs.
For Desktops/PCs
For desktops running windows/mac operating system, adhere to these steps.
Navigate to Zoom's download center by running your web browser and searching zoom.us/download.
Click on the "Download" button just below "Zoom Clients For Meetings".
If any prompts come-up, give it permission to download the app.
The download will begin immediately. Once it finishes, locate the downloads section of your browser and click on the downloaded file.
Doing this will start the installation of the app to your system.
Zoom is one of those apps, you could classify as "All in one" when it comes to online communication. Its simple interface enables users to easily understand and get used to how the app works.