Netflix Help Center Number- A platform like Netflix is absolutely bound to have issues, millions of people use this platform every day to stream different kinds of videos. So yes, if you encounter an issue while using Netflix services, it's totally normal, you aren't the first one, neither are you going to be the last. That's why there is a Netflix help center number.
Netflix help centre is a way through which Netflix can guide users and customers through their service and how it works.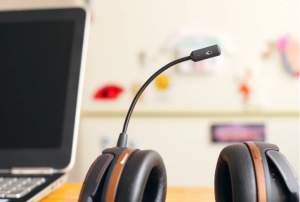 How to get to Netflix Help Center
If you have encountered or come across something's disturbing you while using Netflix services, please visit the Netflix help center. Open your device browser and search for Netflix.com/help.
There you would find a lot of options concerning any issue you might encounter while using Netflix. There are about five different sections namely;
Getting Started
Can't Watch: Here there is all sort of problems concerning the inability of Netflix to provide its primary service.
Manage My Account: Want to upgrade or downgrade your plan or want to change your email address, the right place to visit.
Watching Netflix: As the name suggests this has all solutions to problems you might encounter while trying to watch and download shows or movies on Netflix.
Quick Links.
Scrolling down will take you to how to contact Netflix directly. This can be done either by a Live Chat or Calls.
Life can be complicated, and the issues we face sometimes might be complicated. There are some kinds of problems you might encounter that will demand you talk to an expert immediately about whatever is going on. The next section is dedicated to these kinds of issues.
Netflix Phone Number
One of the fastest and vital ways of communicating anything to anyone is through words. Hence Netflix customers care line;
Customer Service: 888-638-3549 or 866-716-0414
This line is on 24 hours every day. But note that contacting them now might be frustrating, you might end up getting results lower than your expectations. The coronavirus pandemic has everyone at home, so Netflix customer services now work from home.
To make your call fast and totally worth it, make sure you call in the morning. To get to a live person fast, keep pressing 0. Another option is to use the "Call" button on the Netflix help page.
It's a customer service line, so there might be a lot of prompts to discourage you from contacting them. The thing is lots of people call Netflix every day and prank calls are becoming quite a thing among people these days. Most of these delays are ways to deter people from making unreasonable calls.
You could also try these numbers;
Customer Service: 800-585-8131
New Customers: 866-579-7172
Member Services: 888-357-1516.
Tips on How to Have a Successful Conversation with Netflix Customer Care
You could borrow some of these tips also when communicating with any service or product customers care.
Customers care personnel are human like you, being polite will go a long way in starting an excellent conversation. They are not the cause of whatever issues you are encountering, so do not pour out aggression.
Have all information that you might need for your call around you. i.e if you are calling because of payment issues, make sure you have your debit or credit card or account statements regarding why you are calling.
Keep a pen and paper close, you might need to write down some things.
Before calling, log into your Netflix account and visit the help page. Click on the Call Us button and you will be provided with a number to call. A code will also be shown to you, which you might need to press during the call to speed it up.
If you called before and it seemed futile; like the call did not solve your issues. There is no harm in trying again, call them again.
There are a lot of agents each one different and some more experienced. Calling again might connect you to an agent that would have the solution(s) to your problem(s).
But before you do that, please answer these three questions below;
Why am I calling Netflix customer care?
Why was the last call not successful?
What did the last agent talk to me about in our conversation?
Noting the answers to these questions will help you create a successful conversation next time you call.
Try Netflix Live Chat services.