How to Close Netflix Account – Netflix like most other streaming services requires users to have an account before being able to see the numerous media contents on its platform. You could browse through almost all the categories of movies and series on Netflix, but you can't watch anyone till you create an account and subscribe to a plan.
Like creating one, closing a Netflix account is actually easy. To some extent, how to close Netflix account is easier than creating a Netflix account.
That's unlike streaming services. Most streaming services kind of make closing an account stressful and confusing, fortunately, that's not Netflix.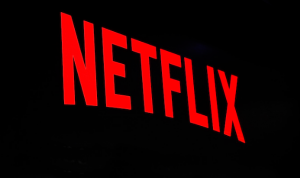 What Happens When You Close Your Netflix Account?
The usual, you won't be able to see any movie or series on Netflix. Using a movie phrase, it's "The End" of all transactions between you and Netflix.
No more subscriptions and no more streaming services.
Closing Your Netflix Account
Closing your Netflix account involves you ending your subscription. You are able to stream Netflix because of the subscription paid for.
It only makes sense that the way to close a Netflix account will be to cancel its subscription. That way your account will be inactive.
This is also why it's important to wait until your billing cycle has almost ended before closing the Netflix account. The timing should be just right, just before the 1-month subscription expires.
After doing that you can decide to permanently delete your Netflix account. Want to know how? Keep reading.
How to Close Your Netflix Account
I don't want to bug you with various ways to close or end your Netflix subscription, thus there will just be one effective process to close your Netflix account. Check it out below;
Visit Netflix's website at www.netflix.com on your device.
Sign in to your Netflix account by providing its email address and password.
Click on the Main Profile in your Netflix account. It's always the one with your name.
Hit the Profile Photo icon at the top right corner.
On the menu that pops-up, look down, and select "Accounts".
Next page, tap on the "Cancel Membership" option.
Go through the prompt that comes up and if you are okay with it, click on the "Finish Cancellation" link to close your Netflix account.
Note: If you don't see the option in No.6, you will have to close your Netflix account through where you created or subscribed it from. Can't remember, don't worry, this same page on No.6 should show you the service you used in doing that and instructions on how to close your account.
For Instance; Did you create or subscribe to your Netflix account from Google Play, iTunes, Amazon, or any other third party service associated with Netflix. To close your Netflix account, you would need to access that service.
Closing/Deleting Your Netflix Account Permanently
By default this should happen in due time but while wait for about 8-10 months before it does when you can hasten its process. All you need to do is send an email to Netflix requesting that they delete your account by giving them reasons to and the state your account is currently in.
Netflix's email address is [email protected]. Furthermore, you could contact Netflix customer care and have everything done as soon as possible. For that click on the link below.