Facebook Marketplace UK – Facebook one of the biggest names in Technology, this is because it has exponentially grown in from just poking, stalking and sending messages to friends and loved ones.
Now Facebook has grown to become a community where users can now buy, sell and trade commodities with each other within a particular location, thanks to its newest feature; Facebook Marketplace, which currently rolled out in the UK.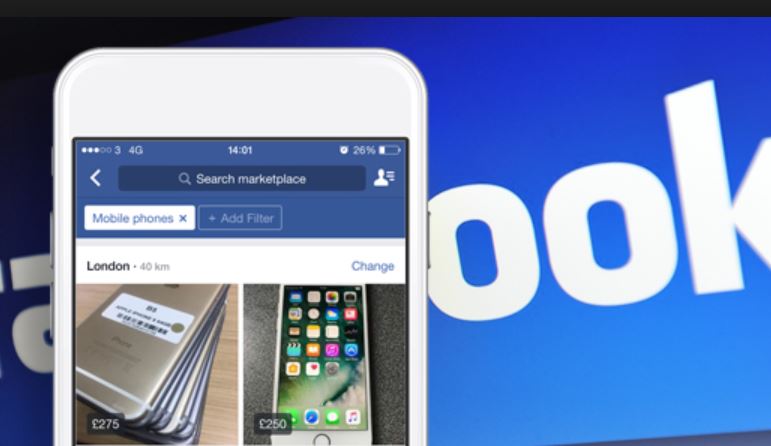 What is Facebook Marketplace ?
Facebook Marketplace UK is secure, convenient platform to buy, sell and trade within your community. The idea of Marketplace arose as a result of millions of people that engage in buying and selling activities in Facebook buy and sell groups.
The Marketplace feature is available on the Facebook mobile app, the desktop version and also on  tablets, so you don't have to go outside the environs of Facebook to access the Marketplace tool. 
You can locate this feature in the shop icon at the bottom of the page if you are using the desktop version, you can locate at the left hand side of the page.
If you live in the UK, say London, and you wish to buy or sell items like clothes, cars, and electronics and even landed property within your area, Facebook Marketplace is a conducive place to carry out such trades.
Facebook Marketplace is not yet available in all countries around the world, but it is available in most countries in Europe, South America and the UK.
How to Buy and Sell on Facebook Marketplace UK
Facebook requires you to be 18 years old and above to use Marketplace. If you use Marketplace, it's either you are using it as a buyer or a seller, either ways, there are few things to know both as a buyer and a seller.
Selling on Facebook Marketplace UK
As a seller, you have to take good photos of what you want to upload, make sure they are clear enough to attract potential customers and when giving description of your product, make sure you describe it the way it us, give out a true,  detailed description of the product .
As a seller, you also want to adopt a good selling strategy, know what price others competitors are selling, make sure you are not over selling or under selling to balance the scales on both sides.
Buying on Facebook Marketplace UK
You can browse through the categories or use the search engine to look for products you want to buy. When you see an item you want to purchase, click on the item and send the seller a direct message, make sure you have a basic understanding of the product you want to buy.
When you come to a conclusion with the seller, make sure you meet up face to face before paying if you are buying from a complete stranger. All activities that involve payments of funds are done outside Facebook as Facebook has not endorsed any form of electronic payment when using Marketplace.