Tik Tok is one of the best social media networks right now filled with mostly juveniles and young adults creating all sorts of content. Some, which go way out of the line. A lot of complaints have been made about Tik Tok from regulation bodies around the world.
Last year, U.S and India threatened to ban Tik Tok in their countries with the latter succeeding at their attempt. Italy's data protection authority in January ordered Tik Tok to block users whose ages it can't verify.
The video-sharing platform has also received complaints from EU consumer protection agencies last month about a number of alleged breaches of consumer's protection and privacy policies.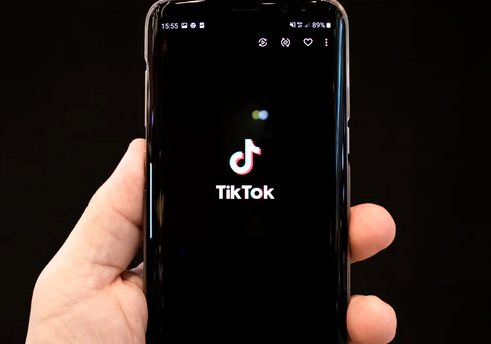 Tik Tok External Help In Content Moderation
This has resulted in Tik Tok's latest action to moderate content on its platform by creating a safety council to help with content moderation practices and policies in Europe. The European Safety Advisory Council will be made up of nine industry leaders including persons from academia and civil society who will help the network develop policies.
The council will advise and guide Tik Tok about issues that might affect the platform and how to moderate different kinds of content. Content moderation is a very important issue for social media sites but with networks like Tik Tok, it's not so easy.
Tik Tok writes earlier today that "We are always reviewing our exiting features and policies, and innovating to take bold new measures to prioritize safety". It's not the first time Tik Tok is launching an advisory body. The first being the one it launched last year after coming under tackles from U.S lawmakers about the spread of wrong information about elections.
Main Areas the Council Will Be Tackling
Tik Tok's head of product policy in Europe, Julie de Balliencourt, said: "The idea really is to have open, candid conversations with them (the council) on a range of topics that we want to discuss, so we can take our policies and our safety measures to the next level. We're very ambitious and we want to think of solutions that will really work for Tik Tok, to make sure that people come and have fun and enjoy themselves and still have a really safe experience."
The council would fixate on topics like child safety, mental health, extremism, and hate speech. In most of the important areas, Tik Tok is facing scrutiny from law bodies about.
Members of the Advisory Council
The nine inaugural council members includes;
Alex Holmes (deputy chief executive of UK non-profit "The Diana Award and founder of Anti-Bullying Ambassadors).
Ethel Quayle (Professor of forensic clinical psychology in the School of Health in Social Science at the University of Edinburg).
Seyi Akiwowo (Founder and chief executive of UK charity Glitch).
Satu Raapana (Manager of online crises services at the Finnish Association for Mental Health).
Judy Korn (Head of the German Organisation Violence Prevention Network).
Krisitine Evertz (Dutch non profit Blijf Groep).
Justine Atlan (Chief executive of Association e-Enfance NGO, the French NGO for young people's safety online).
Robin Sclafani (Director at CEJI – A Jewish Contribution to an Inclusive Europe.
Ian Power (Head of the Irish non-profit Community Creations).
Related
Tik Tok's Ban – Everything You Need to Know – Why the U.S and Other Countries Might Follow India's Step Soon?
How to Mute People On Social Media – Facebook, Twitter, Instagram, Messenger, Tik Tok and Lots More