Lyft is an American taxi system that offers transportation services. It works in the U.S and Canada and is the second-largest ridesharing company in the U.S.
You could relate Lyft to Uber in so many ways apart from the fact that Uber is more known and used by people and Uber's driver's app seems to be better.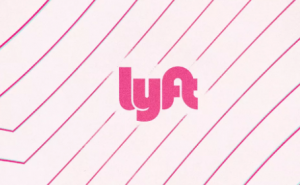 Lyft Services
Lyft was launched in 2012, it offers a lot of services as a transport system. These services are listed below;
Lyft, the basic transport system. Whereby a passenger is shown the nearest lyft driver, it works like stopping a normal taxi, just this time you are doing it via your device.
Shared Ride: Lyft matches passengers or riders with drivers going in the same direction or location. Although it's the cheapest and most affordable service, it is not available in all cities.
Lux, Lux Black or Lux Black XL: Lux services match passengers with vehicles that take up to four passengers. The Lux black is a service that enlists a black cool vehicle and with the XL attached you have a full service that can take up to 6 passengers and offer a high rated Lyft driver.
Lyft XL: This service matches passengers with a vehicle that can seat at least six passengers.
Scooters.
Bicycles.
Food delivery.
You could also apply to be a lyft driver and earn some cool money since you will work more like a contractor than a permanent driver. To do that you must have a driver's license, pass Lyft's background check, you must be 21 years and above and not do drugs or alcohol.
Lyft offers an app that works on Android, Windows, and IOS devices. Furthermore, it offers two apps, one for drivers and one for passengers. The app function as a way for drivers to accept rides and rate passengers and for passengers to request rides, rate drivers, and handle passenger-related issues.
Some Basic Features of the Lyft App
Passenger App
A Map, which enables you to select a destination as a passenger and also specify the kind of service you want.
Notifications menu.
Payment Menu where you can add or remove payment methods.
Promos section.
Settings.
Help section.
Immediately you become a driver, you could switch from passenger mode to driver mode from the passenger app. Open the slide menu and Tap on the "Switch to driver" button at the bottom.
Driver App
Scheduled Pickups.
A menu that shows you your earnings.
Mail or messages tab.
Referrals.
Vehicle section where you can modify all information about your vehicle. You could also check Lyft rental options here.
Dashboard Section: a link to lyft.com where you can manage your account.
The Help Section.
The Documents Tab; allows you to manage personal information.
Pay Info allows you to update and view your banking or payment details.
Settings.
Amp Section enables passengers to view your vehicle via enabling Bluetooth.
The driver app is designed to help drivers manage things that affect you as a Lyft driver so it's a little bit more complicated than the Passenger app.
How to Download the Lyft App
Downloading its app is simple. First, you have to specify which app you want to download. Run your device's app store and search for Lyft's driver or Passenger app.
You could also visit the Lyft website to download the page. Search lyft.com/rider/signup on your web browser. Scroll down till you come across the "Download" option. Select either "Lyft driver app" if you are a driver or "Lyft rider app" if you are a passenger.
Click on it to download it to your device. When it finishes installing, open it, and proceed to sign up.
Also, Read  Uber App Download | Mobile Devices & Computers