IOS 14 Features – About 10 months ago we witnessed the release of the IOS 13 which was splendid. It brought a whole lot of improvements on IOS 12 and changed a whole lot of features on IOS devices.
And now we are proud to announce to you a brand new operating system in the IOS 14. The same look but with so many updates and touches that will make it easier for you to navigate your IOS device.
Usually, not everyone likes change or at least changes that we have no idea about. We are going to be enumerating some of the things to expect with the new IOS 14 and probably the reasons why you would love this new operating system on your device.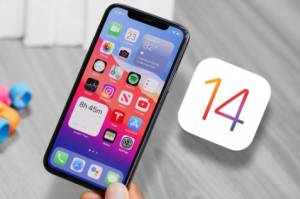 IOS 14 Features
Firstly, let's talk about my most favorite thing on mobile devices – apps. The IOS 14 organizes all your device's app categorizing your most used app in such a way that they are easy to access.
Improved and redesigned widgets on your device home screen.
The new IOS 14 system messaging app is the best I have seen of any operating system. Its new features make messaging look like chatting with its improved features like its ability to Pin conversation, tag people in messages, new memojis and stickers, and so on.
An improved Maps app. A new Electric vehicle routing that plans your trip based on the location of charging stations on the way. Also, stay up to date about new locations when traveling to new places.
An updated Translate app that operates in 11 different languages.
Flexibility and Compatibility: One of the main aims of the IOS 14 is to make it possible for users to do multiple tasks on their device. For instance, you can watch videos or make calls while using another app concurrently.
With the Car Keys feature, you could literarily start your car with your iPhone.
IOS 14 also reserve your device battery so your device could still be active for at least 5 hours after your device battery runs out.
A powerful Privacy policy that requires apps to obtain permissions before tracking you. Users could share an approximated location rather than an exact location with apps.
An expanded and more automated smart home control.
Siri
Siri also has a completely new design and improved functionality. Its design makes it easy for users to assign Siri to a specific task without losing concentration on whatever you are doing.
Siri can now send audio messages and provide more accurate results for your questions and searches.
What & When to Expect The IOS 14
We can't really say much since the IOS 14 is not completely out yet, but we could hint you on some things to expect. The IOS 14 out now is the beta or testing version, the final version should be out in by September or early October like the IOS 13. There are also reports that the IOS 14 release could coincide with that of the iPhone 12.
The 14th release of the IOS operating system brings features that are so simple yet complex enough to meet the dire needs of every smartphone user.
Devices that Supports IOS 14
Basically, all devices that support IOS 13 also support the IOS 14. It supports all iPhones down to the iPhone 6S which is the lowest device that could support the operating system.
This implies that any IOS device from iPhone 6S upwards will be able to download the IOS 14 update later this year when it is officially released.
Related